Reolink Duo 4G Review Rating

Pros
Two cameras in one a providing extended view area
Only one mobile SIM needed for the two cameras
Extend the battery life with solar
Cons
Can be difficult to download footage without a good 4G connection
Battery won't be as good as the single lens Reolink alternatives
I have previously reviewed the innovative and quirky POE powered Reolink Duo. More recently, I reviewed the Reolink Go Plus, which is the 4G camera that competes with the Arlo Go 2.
The Reolink Duo 4G is a sort of love child of those cameras. It has good potential for remote surveillance as you have a 150° giving you superior surveillance while only using one mobile SIM.
Specification
150° Horizontal viewing Angle, 44° vertical
Person/Vehicle Detection
2K 4MP Colour Night Vision

2560 x 1440 (4.0 Megapixel) at 15 frames/sec

Spotlights: 8pcs/4.4W/6500K/440 lumens

Solar or Battery Powered
10400mAh rechargeable battery (Battery life varies based on settings, usage & temperature
Compatible with Reolink Solar Panel
Included 32GB microSD storage
-10°C to 55°C (14°F to 131°F) operating temperature
IP66 Weather resistance
195 x 103 x 56 mm dimensions
740g weight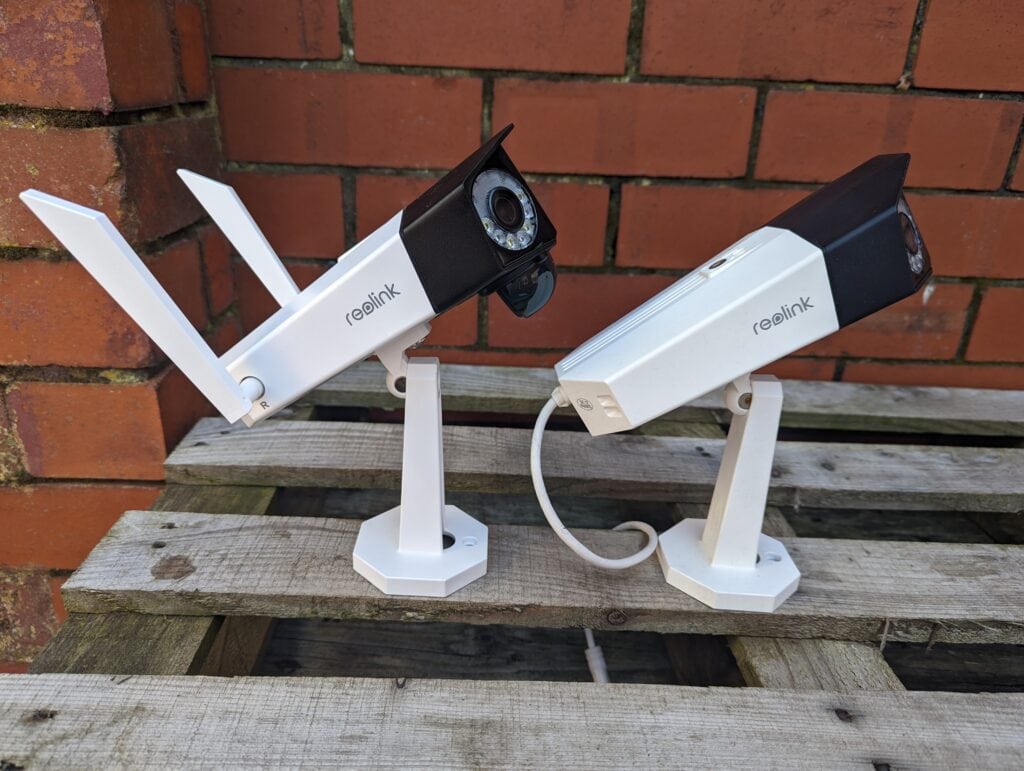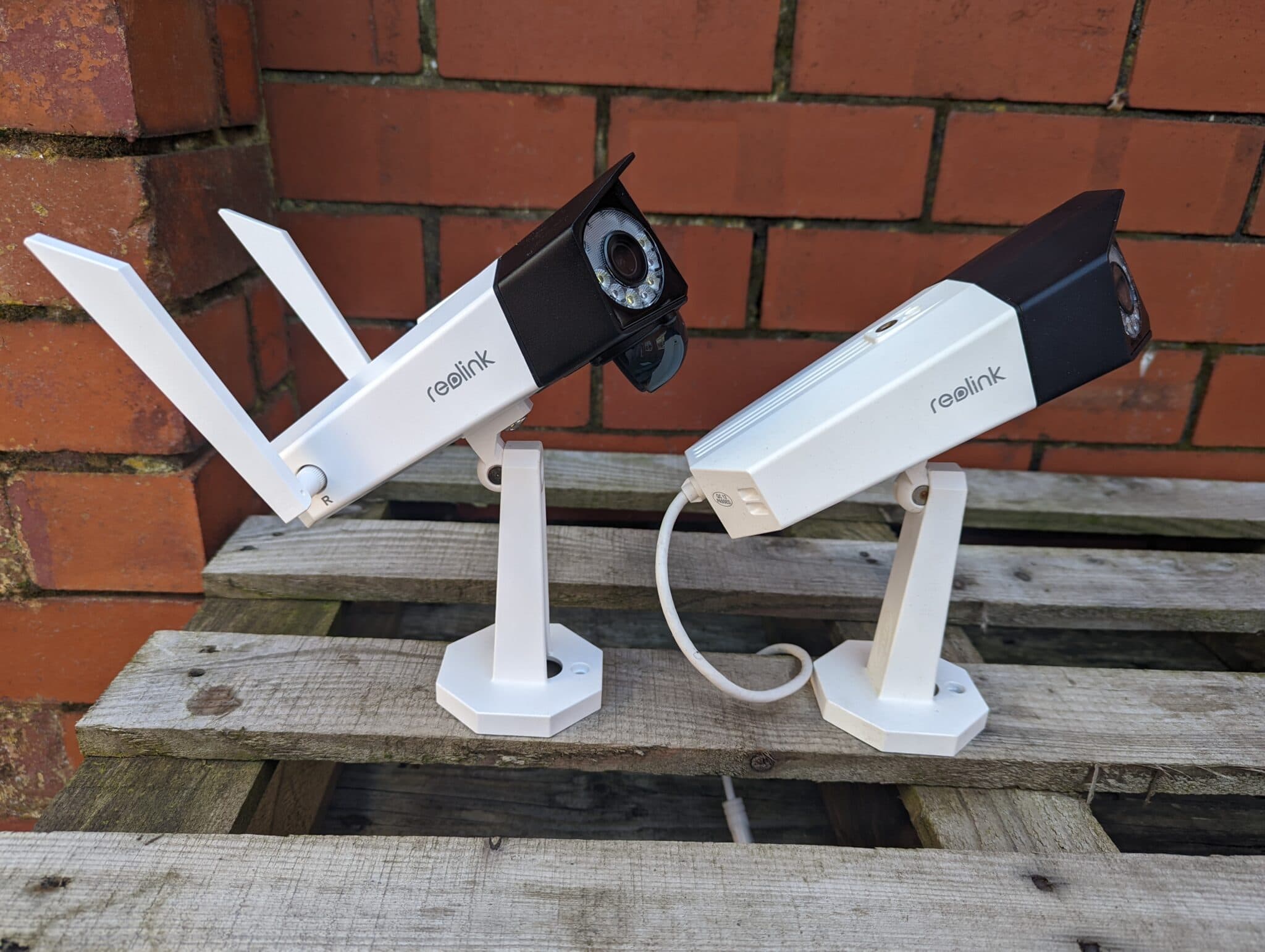 4G Bands & Connectivity Performance
European version:
LTE FDD: B1/B3/B7/B8/B20/B28A;
WCDMA: B1/B8
American version:
LTE FDD: B2/B4/B12;
WCDMA: B2/B4/B5
Australian version:
LTE FDD: B1/B2/B3/B4/B5/B7/B8/B28
LTE TDD: B40
WCDMA: B1/B2/B5/B8
Transmission Data
LTE FDD: Max. 10Mbps (DL), Max. 5Mbps (UL)
LTE TDD: Max. 8.96Mbps (DL), Max. 3.1Mbps (UL)
HSPA+: Max. 42Mbps (DL), Max. 5.76Mbps (UL)
UMTS: Max. 384Kbps (DL), Max. 384Kbps (UL)
As you can see from the above stats, the built-in 4G modem is basic, with theoretical speeds maxing out at 42Mbps on HSPA+.
I have tested this with a Smarty and Voxi SIM, which uses Three and Vodafone, respectively. I have also tried an EE data SIM.
With the Smarty/Three SIM, the performance can be quite slow. Connecting to the low-quality fluent stream will sometimes have connection issues and always take a couple of seconds.
Connecting to recorded events seems to be much quicker. However, downloading the events to my phone is frustrating, to say the least.
Switching to EE didn't improve things much. It did seem that connecting to the live stream was much quicker, and I could connect to the balanced stream without issue. But downloading clips was still difficult.
Ideally, it would be good if there was WiFI on these cameras. You could have 4G as a backup, or alternatively, you can connect the camera to WiFi when you want to pull clips off it.
The camera does have two screw-on SMA antennas, so you may be able to get improved 4G performance with a replacement antenna.
Set-Up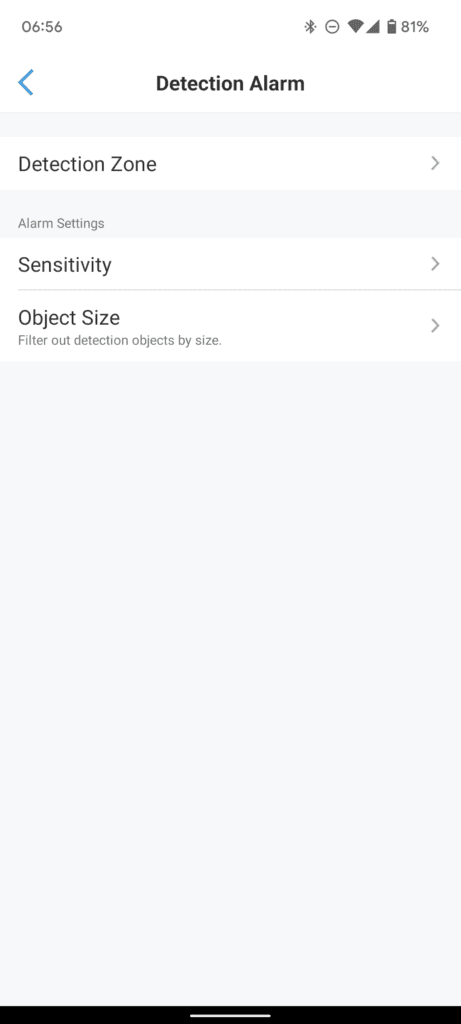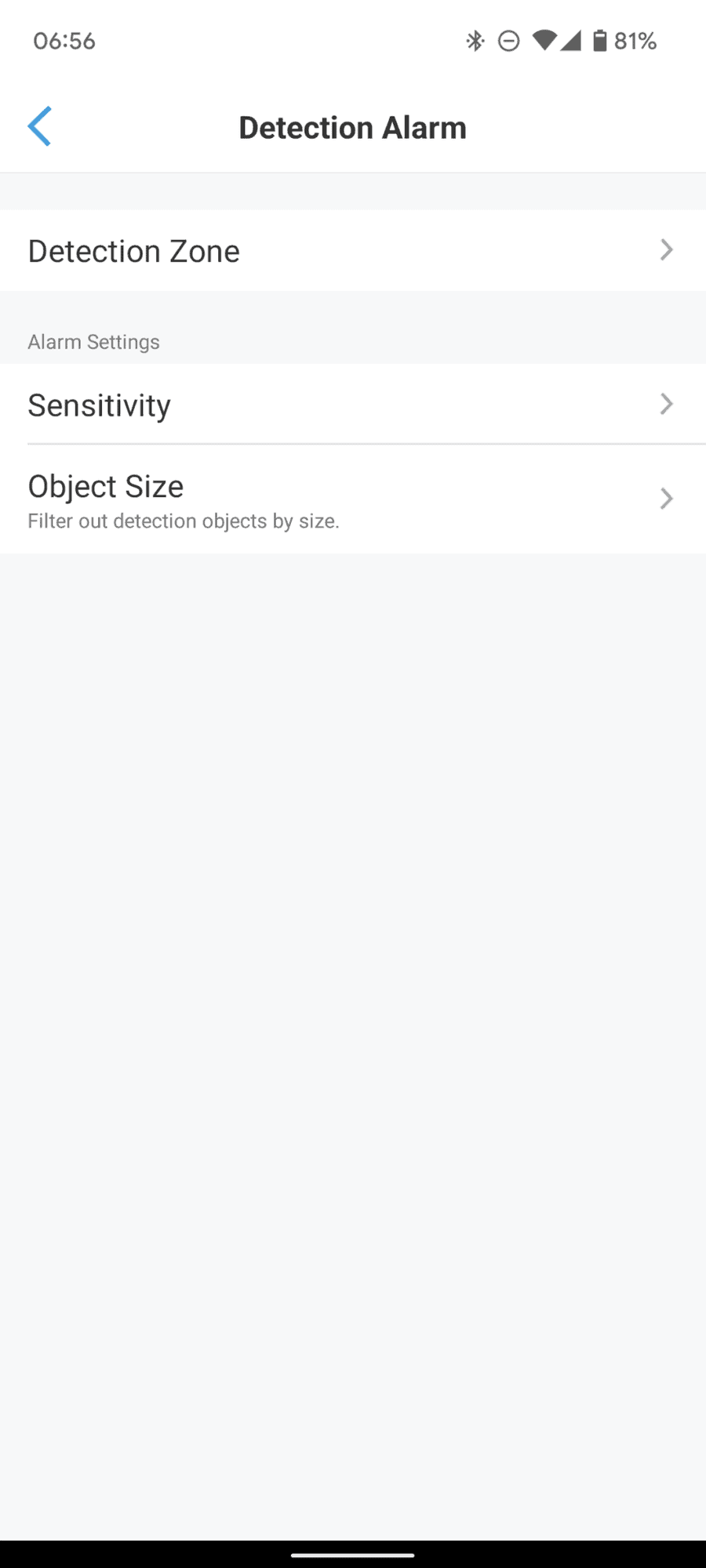 Set up is similar to all the other Reolink cameras. You just scan the QR code and set up an admin password.
The only things to point out here are:
MicroSD & Sim slots are housed in the dome section under the camera, you can use the included screwdriver to remove it. These then have a rubber cap for waterproofing.
Mounting is the same as the Reolink Duo, but the bracket feels more sturdy
There is an included
The battery is not removable (that I am away of), so you can't keep a charged spare handy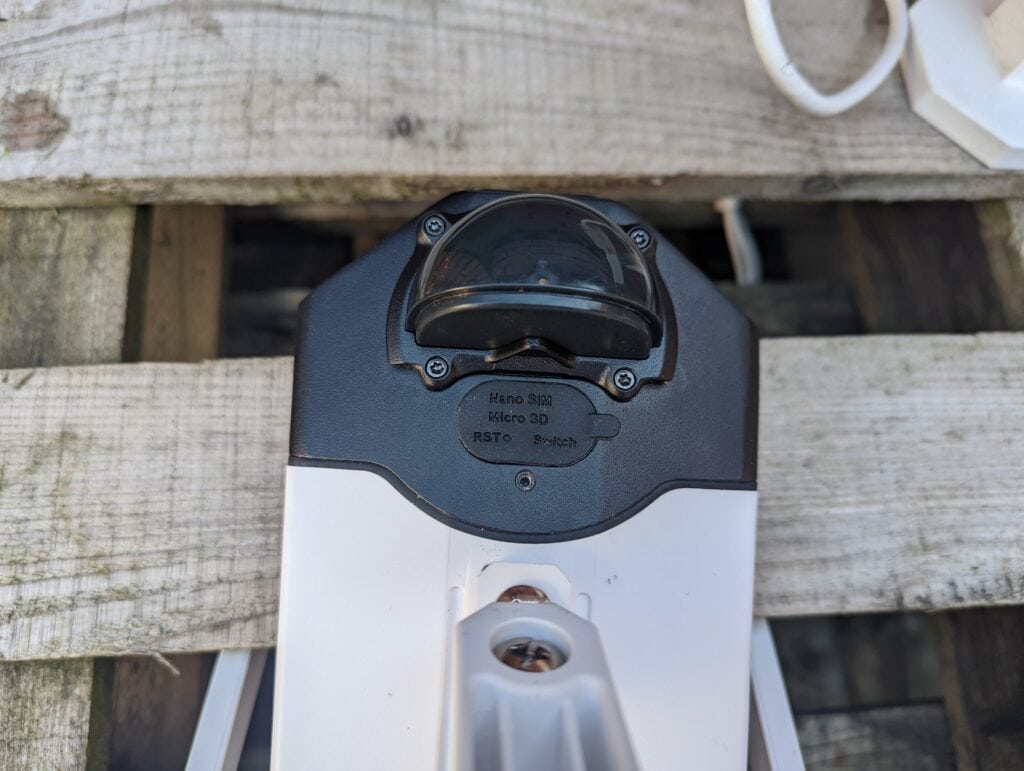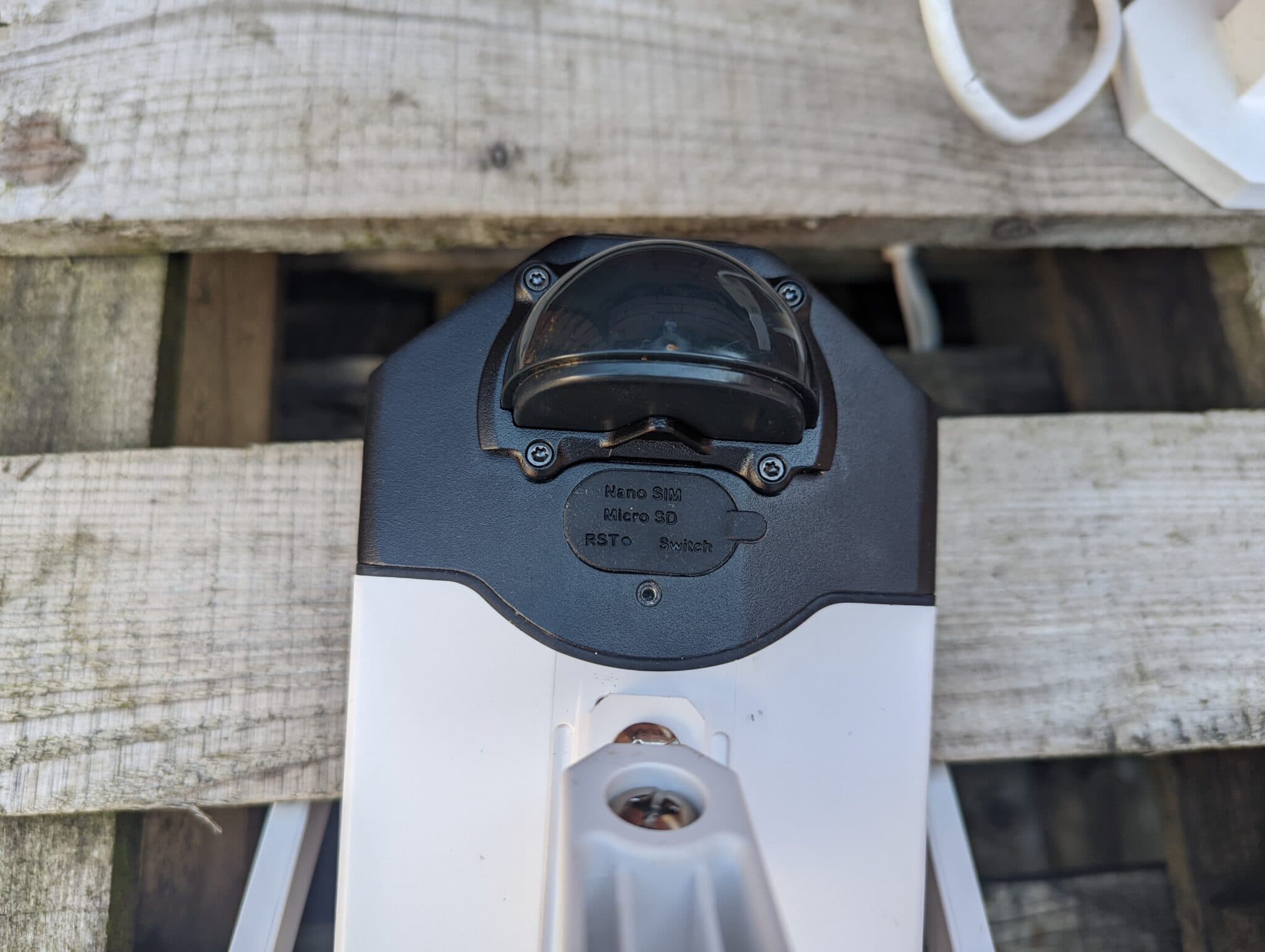 Day Time Performance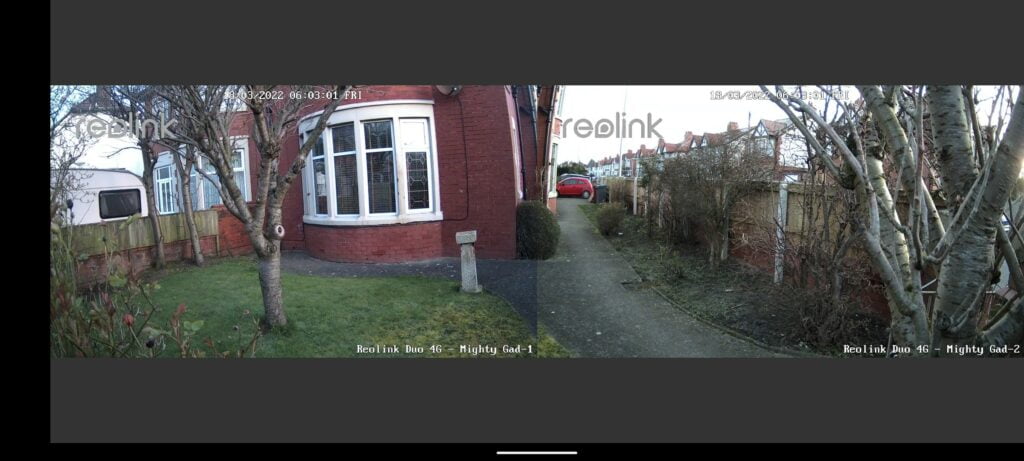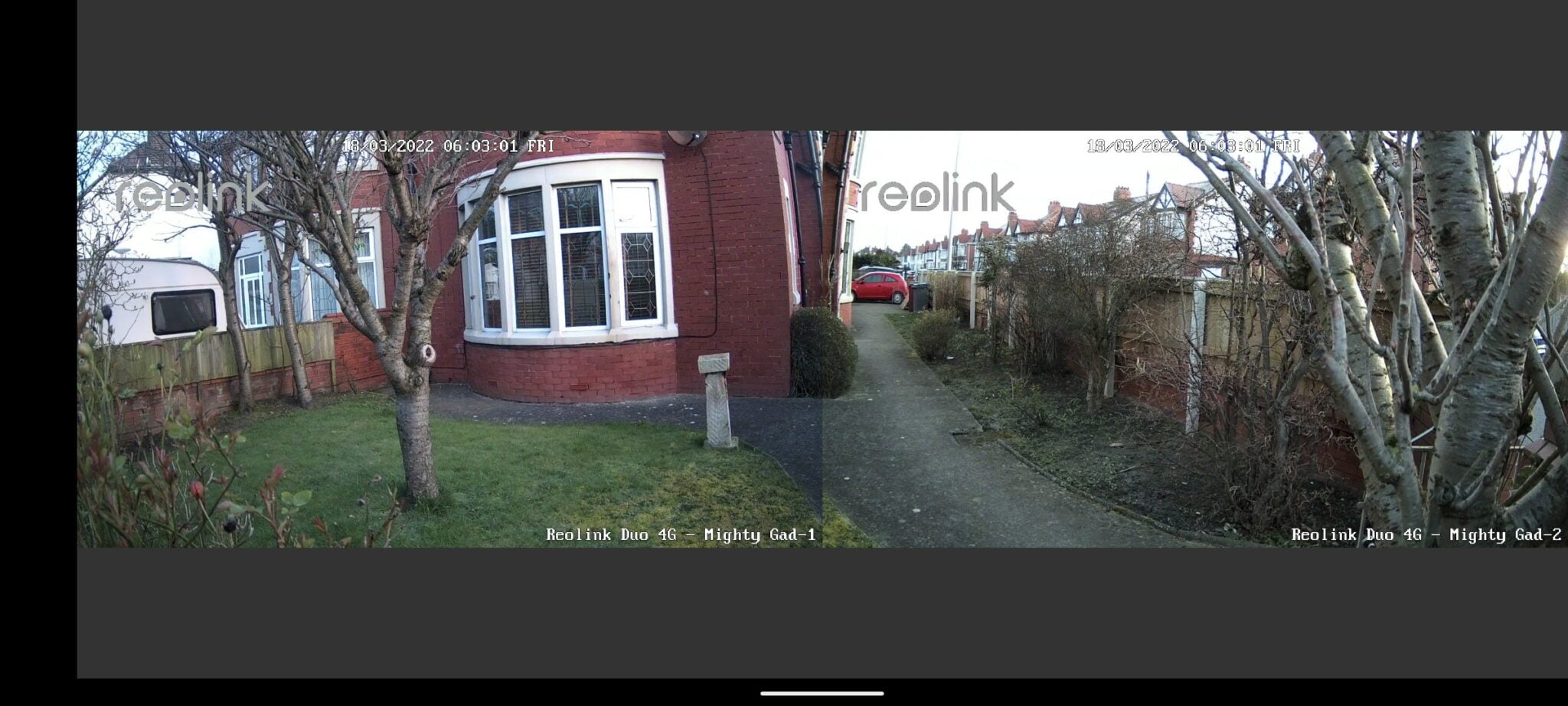 Like the other Duo cameras, it is only a 4MP 1/3″ CMOS Sensor, whereas some of the wired cameras go up to 8MP 1/2.49″. While it can't compete with the best cameras Reolink has, the daytime performance is good, like most cameras are nowadays.
My camera is quite low down, so it still captures plenty of detail of anyone entering my garden.
Just like the other Duo cameras, this creates two separate image streams. It is the app that joins the images together by placing them side by side when in landscape. The join isn't perfectly aligned but I don't see this as a problem. You also have different brightness levels on each image. This is unavoidable due to the cameras facing different directions.
Night Performance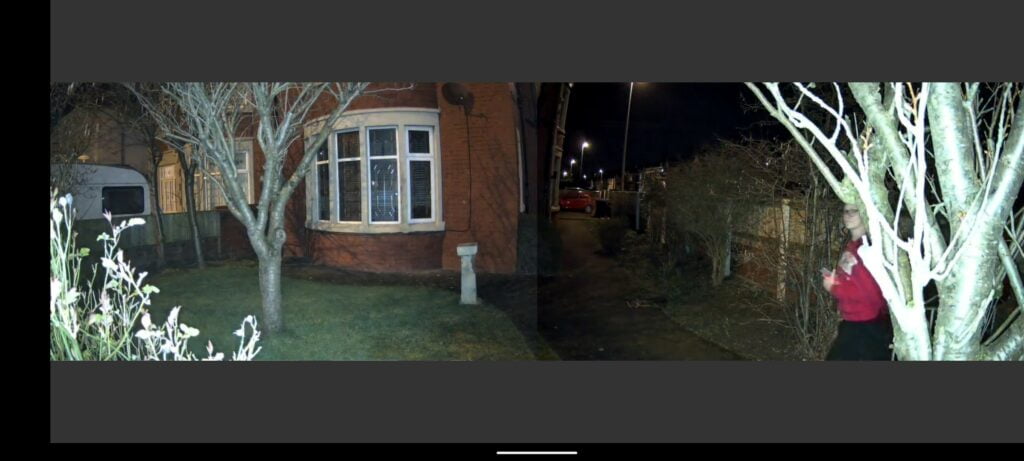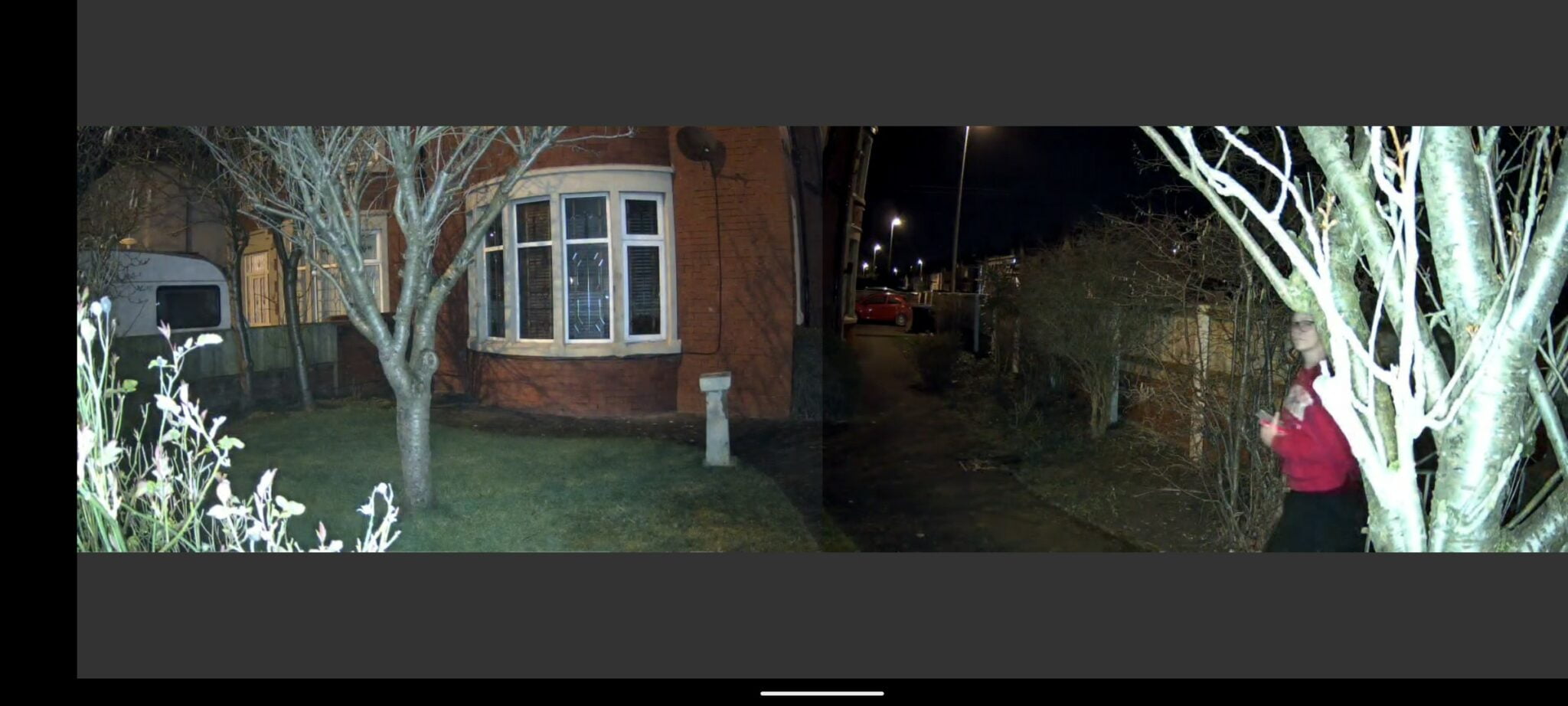 With my placement, the weakness of using spotlights and IR LEDs for night vision is highlighted, and it is difficult to fix due to the Duo lens.
I have a tree to the right of one lens and a bush to the left of the other. This causes issues with both the IR LEDs and the spotlights. They illuminate the close-up objects well, but my garden path looks quite dark.
This is a problem that will affect all IR/spotlight cameras, it's just that I normally mount cameras on the side of my house with fewer obstructions in the way.
Person / Vehicle Detection
Like all recent Reolink cameras, this has smart object detection, and it works quite well.
You have zone options for both cameras and can create a specific zone for people, cars and others. You can also adjust the sensitivity for people and car detection.
I deliberately pointed the camera away from the road, so I didn't have cars triggering it constantly and killing the battery. As far as I can tell, for human detection, it has captured every person walking down my path.
Battery
Battery life is a concern. You have two cameras and spotlights to power. Reolink has done its best to accommodate this by fitting a large 10400mAh battery. This is 33% bigger than the battery in the Reolink Go Plus.
Looking at my battery stats, it appears the battery drops by about 7% per day, so I should get a couple of weeks out of it. I haven't connected the solar panel to it yet as it is in a position that's a bit exposed to the public, and some idiot would definitely try and steal it. I doubt it would make that much difference mid-march in the north of the UK.
However, if I were to use this in a more remote location, I'd definitely want to use the solar panel, so I do not have to come out to recharge it every couple of weeks.
Price and Alternative Options
The Reolink Duo 4G is available for £289.99 from Reolink. It is one of the most expensive cameras they do, but 4G connectivity costs a lot, and it is quite a niche camera.
The Reolink Go PT Plus is around £270 and would be the most logical alternative. It uses the same camera sensor as the Duo 4G but just one of them. The single-lens has a 95° viewing angle, but you can pan 355° Pan. It lacks spotlights, so it won't have the same colour night vision as the Duo.
Or the Reolink Go Plus is around £190, which again uses a single 4MP sensor with a 115° viewing angle.
The new Arlo Go 2 hasn't launched in the UK yet, but this is $250. The older Arlo Go actually costs more at £270
Overall
As usual from Reolink, the Duo 4G is a good camera that pads out the product range giving you a solution to almost anything you need.
This feels a bit more niche than some of the other cameras, but I can see the appeal of having a near 180° field of view when monitoring property in a remote location.
One issue is that if you are placing this in a remote location, it seems quite likely that the quality of the 4G signal will not be that good. In my case, this would sometimes make it difficult to download clips off the camera.
There are not many 4G cameras on the market. For brand name options, there is just Reolink and Arlo. There is certainly nothing that competes with the Reolink Duo 4G and if its specific set of features appeals to you then it is an excellent choice.