Nepal Telecom (Ntc) has started 4G service in Pathibhara, a popular religious site in the Taplejung district. This enables the visitors to the precious heritage to enjoy high-speed broadband connections on their devices. Mr. Yogesh Bhattarai, a UML politician, and former Minister of Culture, Tourism, and Civil Aviation broke the news in a Facebook post.
Expressing his delight, Bhattarai said the 4G launch in the area will allow visitors to post their photos and videos online. The service launch has been the result of a long effort by the state-backed operator, Nepal Telecom (NTC), he said.
Pathibhara is one of Nepal's most popular religious heritage, located at 3,794 m elevation in Taplejung, a district in Eastern Nepal. Thousands of devotees visit the site every year. But the lack of mobile broadband had kept the people at a disservice for so long. Now, with Ntc launch 4G in the area, the visitors will have reliable fast broadband. They can connect to the internet, and communicate while they are at and around the site.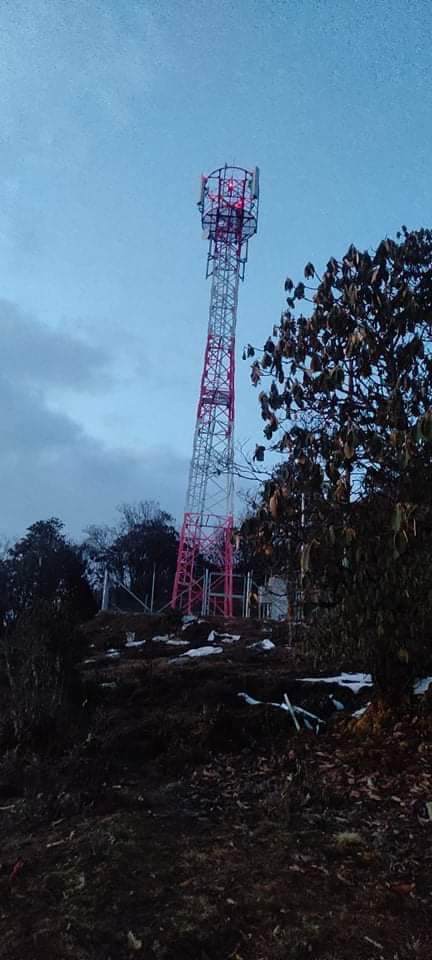 As per Bhattarai's post, Ntc will provide 4G in Taplejung via 16 cell towers while 4 are yet to come into operation.
Also read: NTC Launches 4G LTE Namaste WiFi for Areas with No FTTH  
4G in Taplejung
Following are the operational cell towers in Taplejung providing 4G service.
Phungling
Suketaar Airport
Dokhu
Suketaar Repeater
Taplejung
Sablakhu(CDMA)
Thinlabu VDC_1
Thechambu VDC_1
Tiringe_VDC
Pathibhara_mandir
Khoklin
Phakumba
Limkhim_VDC
Mehele_VDC
Phulbari_VDC (Niguradin)
Sawa_VDC
Meanwhile, the following are in pipeline soon to come on-air for further 4G expansion in the region.
Khebang VDC_1
Deulinge
Dhungesanghu_VDC
Gurdum Danda
In recent years, Ntc has accelerated its efforts of mobile services expansion. Digital Nepal is the driving norm and the state telco is keeping no stone unturned in ensuring mobile communications expand far and wide across the country. 4G in Pathibhara is another instance of commitment to broaden the service and help realize a Digital Nepal vision.
The telco has almost neared nationwide 4G coverage to date and currently, it is preparing for a 5G launch. If everything proceeds as planned, it could begin the trails in 3 – 4 months.
How is Ntc's 4G broadband connection in your area? Does it satisfy you with performance or needs an upgrade? You can share your details in the comments below.