As you might know, the Huawei Mate series relied on the exclusive use of Kirin chipsets. But the company's circumstances and a global pandemic have resulted in a severe supply shortage of these chipsets. That's why the Huawei Mate 50 series might switch to Qualcomm this year.
According to a Chinese blogger, the Huawei Mate 50 series will only be using the Snapdragon 8 Gen 1 chipset. In other words, there won't be any variants with Kirin chipsets. This is unfortunate because Huawei can only use Snapdragon chipsets with 4G connectivity. Since our country is starting to roll out 5G networks, this means that the Mate 50 series devices won't be future-proofed.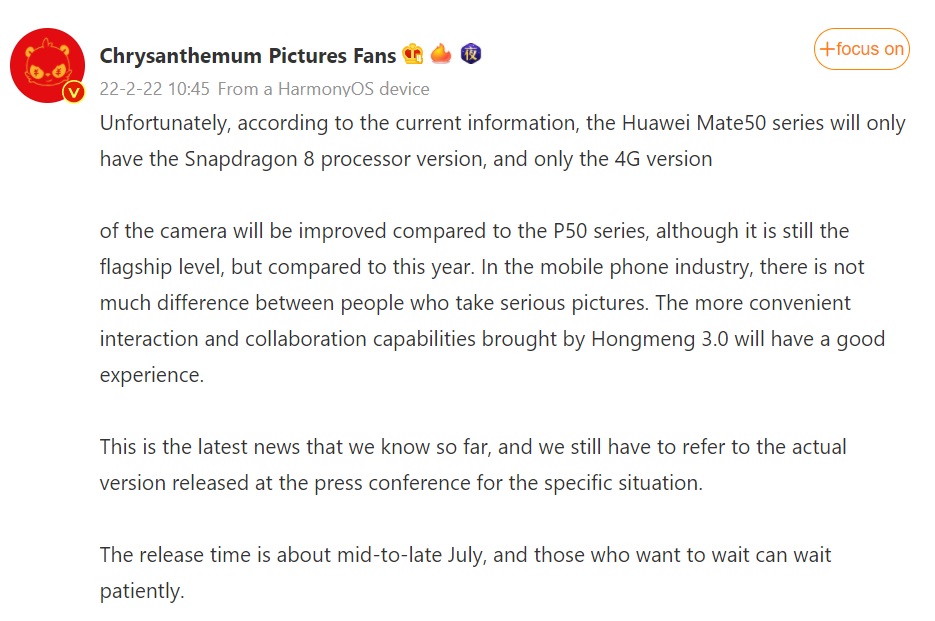 On the flip side, the source claimed that the Huawei Mate 50 series could at least come with better cameras than the Huawei P40 series. For your info, the Huawei P40 and Huawei P40 Pro come with 50MP+12MP+13MP and 50MP+64MP+13MP+40MP rear camera modules, respectively. Moreover, Huawei will be using the in-house HarmonyOS 3.0 for the UI.
It was noted that Huawei would launch the Huawei Mate 50 series around mid-to-late July 2022. As such, there's still a chance that things could change in the interim. For now, we'll keep an eye out for updates on this, so stay tuned to TechNave for more news.